Overview of
Telus ESSENTIAL phone
cell phone
It's going for the long game by offering a phone that, in theory, doesn't have to be tossed aside, trashed or traded in after just a year of use. Part of that comes from its timeless design that signifies that it belongs in tomorrow as much as it does today. Another fork of that stems from Essential's plan to bring many modular accessories to the phone, thus expanding its capabilities as the months go by.
Right away, the PH-1, as it's officially called, makes clear that it isn't "just another Android smartphone". But in its efforts to stand out as something essential for today's innovation-starved audience, the offering here couldn't be more refreshing – or divisive.
It's a confident melding of glass and ceramic that seems rather basic in what it's trying to attempt, but it's hiding a few tricks up its sleeve. For those with small hands, the amount of screen that Essential has packed into the compact package is astounding.
Speaking of the nearly bezel-free display, it's one of the phone's big conversation-sparking features. Its pairing of design and software also rivals Google's own smartphones. But for something that claims to be "essential" at launch, it presumes a hell of a lot about its audience: that for every desirable feature the PH-1 contains, which there are certainly a few, you hopefully won't notice that it's missing many must-have features.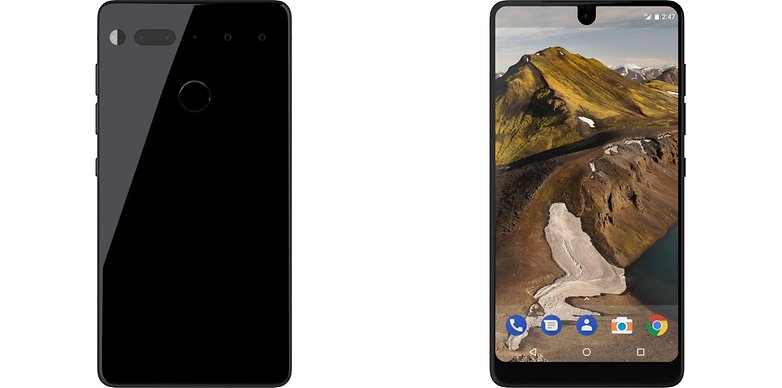 Unlock Telus ESSENTIAL phone to be used on any supported provider such as:
Vodafone, Claro, Three, Digicel, Movitel, O2, Sasktel, Rogers, Fido, Orange, Bell, Virgin, Telus, Koodo, Chatr, AT&T, T-mobile, EE, etc
How to unlock Telus ESSENTIAL smartphone
Cellcorner offers several ways to unlock Telus ESSENTIAL phone.