Overview of
Koodo Alcatel IDOL X
cell phone
On paper the Alcatel One Touch Idol X looks amazing value for money, but in reality can it hold its ground when compared to its rivals? Will it party with the stars or is it more likely to fall into the pile of devices which fail to hit the mark? We've put the Idol X through its paces to find out.
The Alcatel One Touch Idol X manages to pack a lot of features into a slender body. In terms of screen size it's comparable to the Samsung Galaxy S4, is slightly larger than the HTC One, but smaller than the LG G2.
The Idol X also includes an impressive 13.1MP camera, and you should be able to pick up the One Touch Idol X for under £300 (around $350, AU$280), which makes it cheaper than its direct rivals at Samsung, LG and HTC.
For your money the Alcatel One Touch Idol X comes with: Android 4.2 - unfortunately not stock as there is a slight UI tweak from Alcatel, a 5-inch full HD screen with a 1080 x 1920 resolution, 13MP rear camera, 2MP front camera and a 1.5GHz quad-core processor with 2BG RAM.
Measuring in at a svelte 140.4 x 67.5 x 6.9mm, the Idol X is the easiest 5-inch screen device to hold with one hand currently on the market, and at 120g it's one of the lightest too.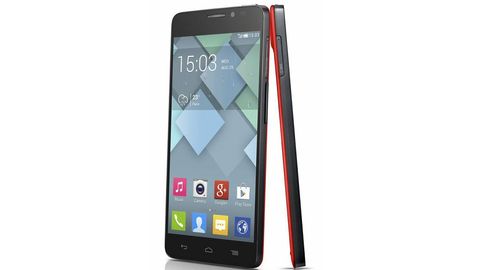 Unlock Koodo Alcatel One Touch IDOL X to be used on any supported provider such as:
Vodafone, Claro, Three, O2, Sasktel, Rogers, Fido, Orange, Bell, Virgin, Telus, Koodo, Chatr, AT&T, T-mobile, EE, etc
How to unlock Alcatel IDOL X (6040A) smartphone
Cellcorner offers several ways to unlock Koodo Alcatel One Touch IDOL X phone.