Overview of Sierra Wireless Aircard 790S Hotspot
AirCard 790S is a category 6 LTE mobile hotspot leveraging 802.11ac Wi-Fi and carrier aggregation technology to deliver astonishing download speeds reaching 300Mbps. It's equipped with an intuitive color touchscreen, a long-lasting battery, and it supports the 700 MHz spectrum providing extra in-building coverage and faster-than-ever 4G speeds.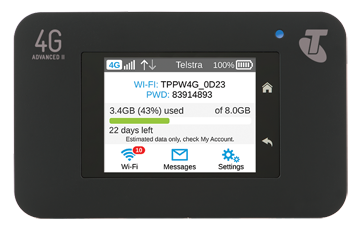 Unlock Sierra Wireless Aircard 790S Hotspot to be used on any supported provider such as:
Vodafone, Claro, O2, Digicel, Telcel, Orange, Telenor, Optus, Tele2, Rogers, Fido, Chatr, Bell, MTS, Virgin, Tbaytel, Telus, Koodo, Telstra, AT&T, Mobilicity, Personal, Sprint, Everything Everywhere, etc
How to unlock Sierra Wireless Aircard 790S mobile Hotspot
Cellcorner offers several ways to unlock Netgear Aircard 790S wireless device.